Here's the bad news: You can't create a viral video.
"The word 'viral' is not an adjective you should use to describe a video that you want to produce,"
GetCraft VP for Network & Operations Raffy Casas said. Even videos that appear to have achieved virality so effortlessly are the result of great timing, creativity, and other not-so-secret ingredients.
RELATED: Why You Should Do Content Marketing and Sponsored Content
There's really no surefire way for you to make a video go viral, but our experience in running thousands of campaigns for brands has taught us that it should have at least two components: great content and storytelling, and a smart distribution strategy to get that pattern of sharing started.
Create videos with potential to go viral
"You have to win your audiences with memorable and engaging content," GetCraft Managing Director Kate Delos Reyes said. She was speaking to both marketers and video creatives at our Philippine Content Marketing Meetup on July 31 in ASPACE Greenbelt.
Comparing viral videos to a rocketship you want to fly in space, Delos Reyes said the first requirement is to build it for outer space. This means that if you want your video content to fly, you have to make sure that the material is worthy of your target audience's attention.
Google Philippines video specialist Jolly Estaris agreed, noting that "70% of a campaign's performance will depend on how good the creative is." He talked about YouTube's ABCDs of Effective Creative, which is based on top-performing video ads on the platform.
Videos that tend to go viral or ads that perform well on YouTube, Estaris said, are those that capture the audience's attention early on; brand naturally "with purpose"; connect with the viewer through emotion and storytelling; and include clear calls-to-action (CTAs).
Click here to work with the best videographers in Southeast Asia
This is something Delos Reyes also touched on, as she quoted Leigh Reyes, president and chief creative officer of MullenLowe Philippines on the power of emotional storytelling in creating memorable content, even as she encouraged brands to expand their view of emotions beyond the "awww factor."
"There's a wide range of emotions you can appeal to when creating content," Delos Reyes explained, citing as examples the element of surprise, anger or fear. "Depending on your objectives or how you want your audience to feel, you can tap into these strong emotions for your campaigns," she said.
Give your videos a chance at virality
But is it enough for you to create a great video and hope it will go viral? Delos Reyes said she wishes it were. Going back to her rocketship comparison, the GetCraft Philippine head said a well-built ship won't fly by itself. "You need to build a launchpad and give it a big upward push," Delos Reyes said.
That push when it comes to viral videos come in the form of a smart distribution strategy. Those viral videos from your favorite fast food chains? Of the total views, 20-30% were actually reached through boosting.
At GetCraft, we recommend a distribution budget three times more than the production budget to achieve cost efficiency. "This also helps make sure that your content is seen by an initial wave of viewers who are likely to engage with and share your videos," Delos Reyes added.
Media distribution is also no longer just about putting straightforward video ads or boosting social media posts. It now includes working with sponsored content partners such as influencers or publishers, which Delos Reyes said tend to be more cost-effective partners for putting out your content.
"Sponsored content consolidates the cost of content production and distribution. This means that publishers and influencers help you ideate content but also distribute it across their channels," the GetCraft Philippine lead explained. Content by influencers and publishers are also more trusted.
The Nielsen Global Trust in Advertising Report 2015 states that 91% of Filipinos trust content from people they know, which is why sponsored content has been steadily growing as a priority for brands from various industries. The number is slightly lower for publishers at 66%, but still higher than banner ads.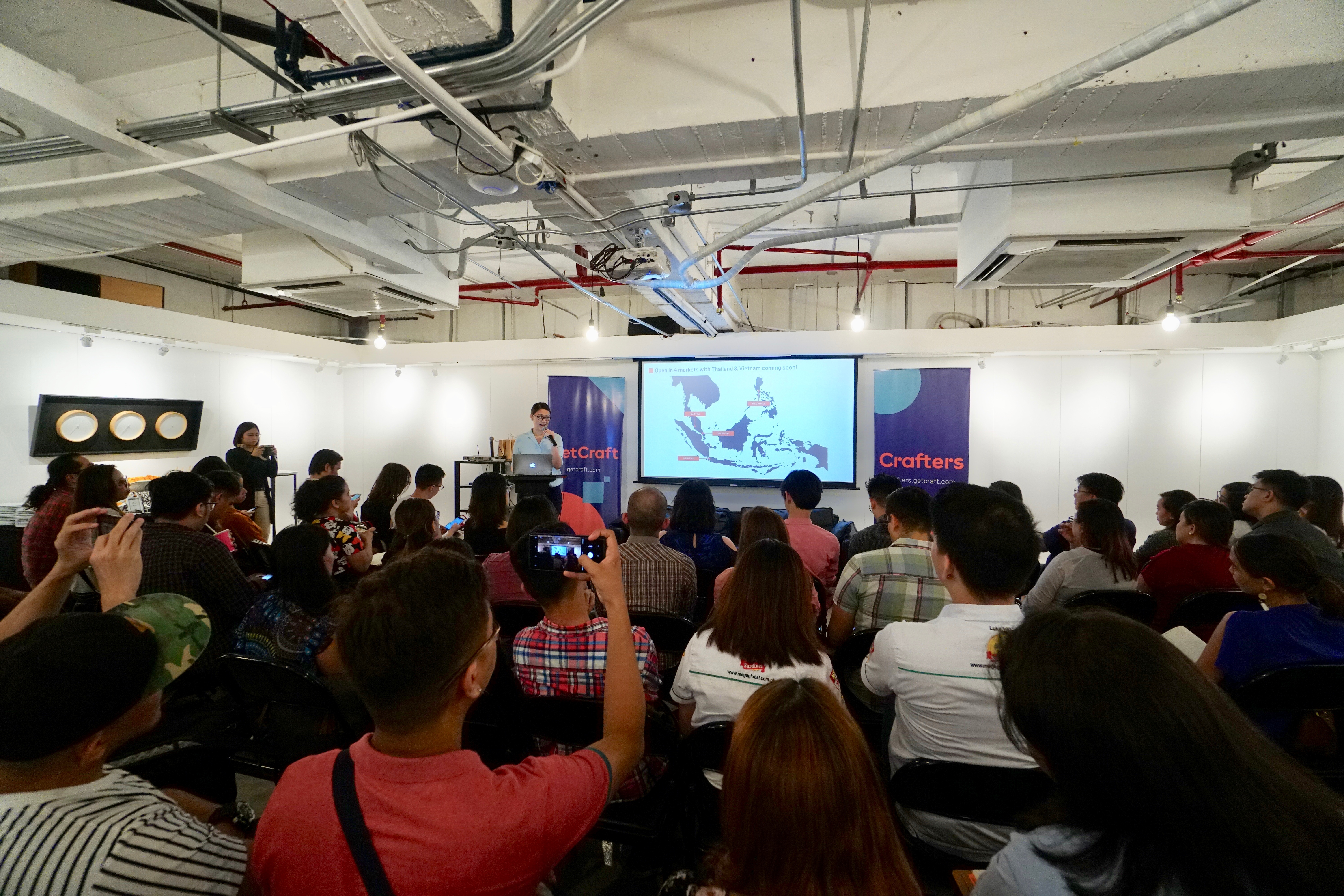 GetCraft Managing Director Kate Delos Reyes talks about video marketing at the Philippine Content Marketing Meetup on July 31 in ASPACE Greenbelt (Photo courtesy of Glen Charles Lopez)
Authenticity for virality?
Agreeing with Delos Reyes, Estaris shared an adage they subscribe to at Google: "Content is king, but distribution is queen." Gone are the days when distribution is based simply on age, gender and location. "Now that we have digital, there is so much rich knowledge about consumer habits," he said.
Sophisticated targeting will benefit not only distribution on platforms like YouTube or Facebook but also brands' engagement with influencers and publishers. "People are smart, they're going to know [a video] is sponsored," Estaris said, as he urged brands to make content blend in naturally with native content.
He further encouraged marketers to give influencers the freedom to create content that their audiences can trust. "People want to see who they really are," Estaris said, adding that creativity is why brands hire influencers in the first place. "You're renting their space, so be a good house guest," he said.
Blogger David Guison chimed in by recalling the qualms he had about co-creating a video with a certain brand that required execution inconsistent with the type of content he usually creates. The result was a video he wasn't particularly proud of, teaching him to choose the brands he works with carefully.
If there's no formula for viral videos, should you not try? On the contrary, experts at the GetCraft session said you should embrace the challenge. "Don't be afraid to experiment because you'll never know what's going to work until you try," Tess Tatco, Avida Land Corp. Head for Marketing and Communications, said.
For Estaris, it boils down to great storytelling. "Great insight, told with sincerity, is what makes a great story," he said. Delos Reyes, for her part, reminded marketers that creators are not the ones who make videos viral. "You create compelling video content with creators, then you make it viral," she said.
Visit the GetCraft Marketplace
Also read:
What is Content Marketing? What Type of Content Marketing Campaigns Can I Run?
Why You Should Do Content Marketing and Sponsored Content
10 Creative Ways To Run Branded Content and Influencer Marketing Campaigns